The University of Kentucky Biomedical Biological Sciences Research Building and the Sanders-Brown Center on Aging labs recently made the decision to add Accsence Laboratory Monitoring System for their temperature monitoring of their PHCbi -80 freezers and -30 freezers. Why are Universities switching to CAS Dataloggers, Accsence laboratory temperature monitoring:
Laboratory Temperature Monitoring
Laboratory temperature monitoring systems enable you to meet industry standards and archive highly-accurate data for a secure environment in biomedical, life sciences, R&D, and pharmaceutical industries. Our devices come with many features such as alarming capabilities, multiple communication interfaces, and access to data anywhere, anytime.
Actionable Alarms
Alerts via email, SMS text, and phone calls to keep your vaccines protected at any time giving you peace of mind.
Power Outage Protection
Receive notifications when your facility loses power or internet, giving you time to take action.
Intelligent Data Dashboard
Access your data from any web browser, instant access to measurement history and a customizable interface.
"One Click" Data Download
Download measurement data for offline analysis with a simple one click through your online dashboard.
Out Of The Box Setup
Start monitoring in minutes with a quick and easy setup with virtually no learning curve.
Accsense monitoring systems provides continuous, real-time monitoring for your application. With power outage protection and actionable alarms, you will experience peace of mind that your assets stay guarded.
CAS DataLoggers is a distributor of data loggers, data acquisition equipment and customized data acquisition systems for virtually every industry and a wide range of applications.
CAS DataLoggers offers a complete selection of data logging and data acquisition equipment with over 250 different models from more than 18 manufacturers. Data loggers range from 1 to 900 channels and can record temperature, humidity, force/strain, pressure, flow, voltage, current, resistance, vibration and other digital signals, including serial (RS-232/RS-485), Modbus or SDI-12 devices.
Our Experience & Knowledge
We have over 100 man years' experience in product application and engineering ready to share with you.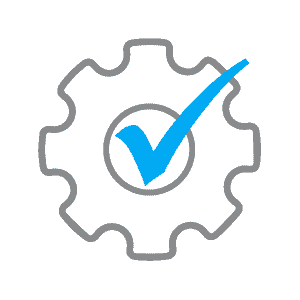 With over thousands of systems installed, we understand how they work and how to solve your problems.
We can provide a solution whether it's local or across the globe with our worldwide distribution.
Our Support
With free technical support and knowledgeable experts just a phone call away; we are always here to help.
Our Custom Solutions
If you're looking for a more than simple off the shelf solution, we can put together a custom monitoring package that fits your requirements. request-info